Cleveland Photo Fest
2019
The first annual Cleveland Photo Fest exhibitions are on display from September 1st through November 30th, 2019.
A citywide event, the CPF aims to strengthen the appreciation of photography as a major force in today's visually driven culture.
The festival will feature gallery and art space exhibitions, photographer's presentations, and community-oriented educational events.
See you there!
CPF 2019 SPONSORED  EVENTS
The Good Goat Gallery, Lakewood.
Hours: Wed- Sat 1 p.m – 5 p.m. Thursday 1 p.m – 8 p.m.
Cutting Edge Cleveland | September 6th, OPENING 6 p.m – 9 p.m, thru October 3rd. Ten local photographers who work beyond their imagination.
Sell and Show Show | October 5th, 10 a.m – 6 p.m thru October 30th. Photo sale of local and national photographers followed by participants exhibition.
FOOTHILL GALLERIES of the PHOTO-SUCCESSION, Cleveland Heights.
2450 Fairmount Blvd. Ste. M291, Cleveland Heights 44106. 216-287-3064.
HOURS: T, Th Sun 3 p.m – 5 p.m.  Weds 5 p.m –  8 p.m.
TRANSFORMATIONS | September 11th. Opening 5:30 p.m - 8 p.m. thru October 8th|Dr. Unni Krishnan Pulikkal, Kerala, India.
Silver Platinum Gold | October 10th. Opening, 5:30 p.m to 8:00 p.m thru November 1st.
Alternative processes from the 19th C. by local, national and international photographers.
Prama Artspace, Parma.
5411 Pearl Rd. Parma. 44129 216-336-5585
Open M W F S S 2 p.m – 7 p.m.
| Take a Good Look! Brush High School Student Exhibition. 
Opening 6 – 9 PM August  23
rd 

 
thru September18
th
| Student show of contemporary work. Closing reception Sept 18, 6 pm. – 8 p.m.
| Beyond the Camera – Manipulated Photography| Opening 6 p.m – 9 p.m September 20ththru October 24th. 
Photographs after the fact – expanding the creative horizon. Closing reception Oct 24, 6 p.m - 8 p.m
Orange Art Center
:
 Masters of Portrait Photography, Orange Village.
Orange City School District, 31500 Chagrin Blvd, Pepper Pike, OH 44124  216-831-5130
HOURS: Daily 9 a.m – 5 p.m.
Opening: 6 p.m – 8 p.m  September 13ththru November 15th 
Cleveland master portraitists.
Images Photographic Art Gallery, Lakewood.  
14406 Detroit Ave Lakewood 44107.  216-406-1271
Hours W Th 1 p.m – 5 p.m, F 1 p.m – 8 p.m, Sat 1 p.m - 5 p.m

 

 
UPHEAVAL: Richard Margolis, Photographs: Anti-War and Ku Klux Klan Rallies 1965 - 1966|
Opening 3 – 7, September 15
th
. thru October 12
th
LIVE Publishing Gallery, Murray Hill Schoolhouse, Little Italy. 
2026 Murray Hill Rd suite 103, Cleveland, OH 44106

 

 216-721-1800
Open 9 a.m – 5 p.m weekdays
Darren Feist: London Fashions| Opening 6 p.m – 8 p.m August 8th, – thru October15th.
Portraits: New Faces In Portraiture January 9th– March 30th, 2020.
Mac's Backs—Books on Coventry, Coventry Village.
Hours: M – Th 10 a.m. – 9 p.m  Fri - Sat 10 a.m – 10 p.m   Sun 11 a.m – 8p.m.
Poetography | Opening August30th6 – 8 PM. Poetry Reading 7 PM. Thru October 15th. Local photographers interpret local Poet's poems.
Altered LandscapesI Opening 6 – 8 PM October 25th thru November 30th. Poetry reading 7PM. Poets interpreting surrealist landscape photography.
Cleveland Botanical Garden. 
11030 East Blvd, Cleveland, OH 44106  216-721-1600
Hours: T – Sat 10 a.m – 5 p.m. Sunday 12 p.m – 5 p.m
Forest, Gardens and Friends. August 20 – October 6thGroup show of Nature Photography
Wayne Mazorow Texture and Light August 13 – October 6.
Large format color Landscapes
Ingenuity Festival (Dreamscapes 2019) 
5401 Hamilton Ave, Cleveland, OH 44114  216-589-9444
OPEN 24 Hours September 27 – 29.
Group Show of CLEVELAND: THE RHYTHM OF FASHION: photography, models, pop-ups and clothing.
TOAST Gordon Square 
1365 W 65th St, Cleveland, OH 44102  216-862-8974
Hours T – Th 4:30 p.m – 11 p.m. F 4:30 p.m – 1 a.m  Sat 10:30 a.m – 1 a.m. Sunday 10:30 a.m – 10 p.m
Laura D'Alessandro: Into the Ether. July 19 – September 13th.
Photo constructions of shadow selves and inner worlds.
Doubting Thomas, Tremont. 
856 Jefferson Ave, Cleveland, OH 44113  330-958-4911
Hours: Friday
Off the Wall. Opening 6 p.m – 9 p.m, December13th- thru January 12th.
Beachwood Branch of the CCPLibrary.
25501 Shaker Blvd, Beachwood, OH 44122
Hours: M - Th 9 a.m. – 9 p.m   F, Sat 9 a.m. – 5:30 p.m.  Sun 1 p.m. - 5 p.m.
Beachwood Photography Group Annual Exhibition. PORTRAIT PERSPECTIVES. 
Opening November 3rd 2 p.m. – 5 p.m. thru November 30th.
GALLERY Ü CLEVELAND, Cleveland.
A|O Architecture Offices Co-Work Space
5401 Hamilton Avenue  | Cleveland, OH 44114
HOURS: By Appointment 216-323-0085
REPEAT Opening July 26 6 p.m – 10 p.m.
OPEN: July 26 / Aug 30 / Sept 6 / Sept 27-29 Ingenuity Fest / Oct 25 / Nov 29
FIREFISH FESTIVAL
383 Broadway, Lorain, OH 44052
HOURS: 4 p.m – 11 p.m. 
"U MIX"
OPENING: SEPT 20 – 21
The Sun Print Workshop will be at Prama Artspace Saturday, October 19th, 1pm $20 (family orientated)
The Magic Lantern Show Presented by Dr. Optix. will be at The Good Goat Gallery on October 12th, 2pm (Free)
 The How to Take Better Holiday Family Photos lecture Presented by Herbert Ascherman Orange Art Center on November 15th, Noon-1pm (Free)
Rust Belt Burlesque Photo Exhibition at SPACE: RockGallery  - Friday Sept 6th 5 PM - 10 PM (Free).  For the past six years I have been shooting burlesque shows for the acclaimed Cleveland Burlesque along with my other work covering Cleveland for FreshWater Cleveland and other freelance work. In 2015 I was contacted by Ohio University Press to produce a book of my burlesque photos, along with text by Erin O'Brien. Rust Belt Burlesque was released this past July. Please join me for a  one night only exhibition of some of my favorite performer photos from over 60 some shows, mostly not featured in the book. I will also have copies of Rust Belt Burlesque for sale and to sign.
CMA - Column & Stripe
_________________________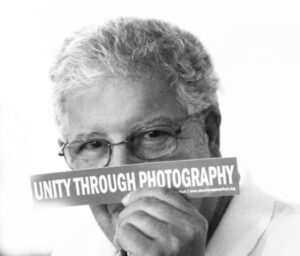 My work informs the Photograph as Artifact. The digital age has given us imagery that floats in the electric either. Using the 1851 process of Collodion Tintype, the 1873 handmade process of Platinum Printing, or the relatively modern process of silver gelatin fiber based papers, my images are made for the viewer's hand…and to be enjoyed and venerated by the generations to come.
During the first 35 years of my career I worked in black and white,using primarily a 4" X 5" view camera and a standard darkroom to print. I was limited to making 16 " x 20" prints. Five years ago as digital technology improved, I shifted to using a Sony Alpha7, (a high quality digital camera) and printing (without a darkroom) using a Epson 7900. Many of my exhibition prints are 23" X 35." The digital revolution has allowed me to continue to travel because I have much lighter gear and to work boldly making large scale prints.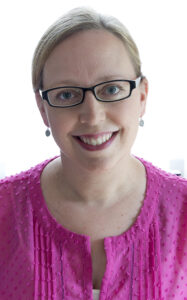 "Portrait of a Mother" explores the subject of motherhood and family, both from a personal and universal perspective. Through this series, I record the private moments within the lives of my family and our domestic space. The resulting images artistically document the growth cycles of my children, the successes and failures of motherhood, and focus on the body through sickness and healing.
__________________________
All it takes is for someone to drive through some of the roughest parts of Cleveland to witness the beauty and impact of Donald Black, Jr.'s photography.  Black's work is on the ground alongside the people who are from the same environment that he represents. And when you hear his story, with all of its rugged and rough edges, you'll understand why it's so impressive that he was able to maintain the focus needed to avoid falling into the traps that his environment steadily situated and promoted.